Hi!
On Wednesday December 29, 2010/11 PM European Clock (Ger Berlin) Team Titan will be hosting an event with 5 tracks, same cars(Nissan Skyline Carbon R1 TITAN (R34)), and all assists off. all cars will be from the online room recomended garage. eveybody will have the same vehicle to race in.
Am Mittwoch, um 23 uhr findet ein von uns Veranstaltetes Event statt.
Ihr seit alle Herzlich Eingeladen,sowie die jenigen die Interesse haben bei uns einzutretten.
Vorraussetzung für das Event :
1. Eine freundliche, zuvorkommende und höfliche Umgangsform wird jederzeit vorausgesetzt. Dieses schließt Fahrer, Freiwillige und Offizielle mit ein. Obszöne Ausdrücke werden nicht toleriert und haben den Ausschluss aus dem Event zur Folge.
2. Jeder Fahrer der was von sich hält und respektiert werden will, fährt eine saubere Spur. Sicherlich mit einer Portion Härte, aber mit Sicherheit nicht wild und sinnfrei rammend. Fahrer die sich durch ständiges Rammen und beknacktes Fahren auszeichen, wurden schon immer als Crash- Kids bezeichnet. Alternativ als Noobs. Mir persönlich ist es einfach zu bescheuert, den Leuten ständig in den Wagen zu fahren, zumal diese Siege absolut wertfrei sind. Jeder, der einfach schneller ist oder jemand durch gute Manöver besiegt, erntet massig Respekt und Anerkennung. Jeder, der mir ständig in den Wagen fährt, gilt für mich schlicht und ergreifend als Idiot, talentfrei und wird weitesgehend gemieden.
-----
Fahrzeuge/vom Host ausgewählt:Nissan Skyline Carbon R1 TITAN (R34)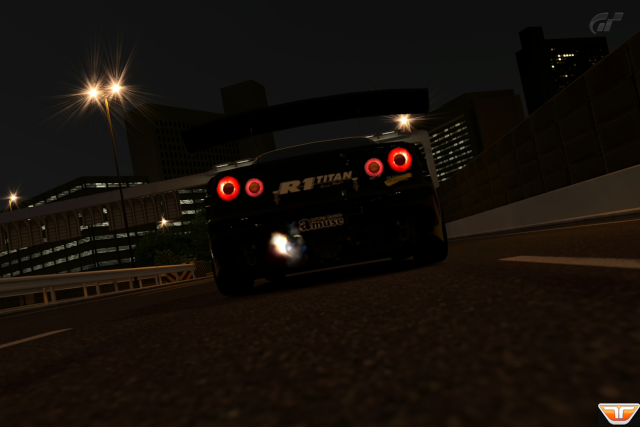 Fahrhilfen/alle aus
Fahrhilfslinie/aus
Reifen/Renn Soft
-----
Vertretten sind(added)
PS3 ID
TITAN_ROSETTI
TITAN_MOTORSPORT
TITAN_SPEEDKING
TITAN_RyanCooper
TITAN_DIEbartDIE
TITAN_FISTER_
TITAN_NOBSI
TITAN_oNyx
TITAN_KUSTOMS
TITAN_SEBA
Wünsch euch vorab schonmal ein frohes neues,und ein guten rutsch ins neue Jahr.
Beste Grüße TITAN_MOTORSPORT